The right fit for your goals
MNG Europe offers its existing regional market presence, extensive market expertise and diverse network of contacts to provide your business with a truly pro-active, Swiss-based, European presence.
We offer your business internationally gained experience in commercial & technical account management and a proven ability in building, developing and expanding channels in Europe.
MNG Europe is your regional business partner, an active extension of your existing business, opening and expanding new market opportunities for you in Europe.
Business Development & Sales
Account Management (Technical & Commercial) Project
Management (IT, Telecoms & Software)
Marketing & Localisation
Adaptive solutions
Because no two business requirements are exactly the same, MNG offers tailor-made solutions to meet the function and level of involvement that you wish to engage.
Taking into consideration various factors such as your intended ambitions, the role/function required and appropriate action to follow, we work with you to formulate and agree on strategy, method, approach and timing to meet your business objectives. Important determining factors include;
Intended project role/function required
Intended goals and targets
Stage of existing development activity
Level of support provided
Level of commitment/effort sought
Empowerment level
MNG Standard
Minimum Commitment Level: 25% - 33%
Minimum package offered by MNG
Level of effort: 25% - 33%
Timeframe of work: min. 3mths, max 6mths
Scope of work: Defined by client and MNG, an introduction to the benefits, services and capabilities that MNG can provide to your business.
Focus: Entry level commitment and effort designed to gauge market reception and potential channel readiness, providing you with key information, feedback and advice on your target market
MNG Premium
Minimum Commitment Level: 50% - 66%
Designed to be a continuation of MNG Standard
Level of effort: 50% - 66%

Scope of work: Working with your existing team, increasing sales momentum and driving pipelines and channels towards your goals.
Focus: Increasing market penetration and visibility, levering existing partnerships and establishing new ones, generating and managing channels towards increasing your footprint in designated territories.
MNG Excellence
Minimum Commitment Level: 75% - 100%
Full time commitment
Level of effort: 75 - 100%

Scope of work: Acting in full participation & providing seamless support on all Business Development and Sales activities.
Focus: We become an active team-member within your existing sales & business development infrastructure, having access to and utilising internal tools and reporting processes.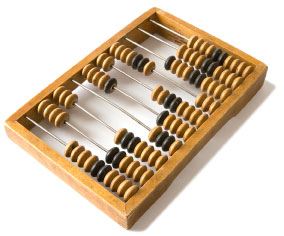 Fees & Charges
The variations in the combination of activities, objectives and level of effort requested by our clients, means our fees and charges are structured accordingly. Based upon the determining factors mentioned above, your cost will consist of the following options;
a monthly retainer
an agreed commission structure
a mix of both
All the tools and facilities overheads associated with generating business are incorporated within our retainer. Expenses associated with travel, meetings and other business related activities are invoiced to the client at the end of each month.